(2 תגובות)
English | Dr. Jacob Hecht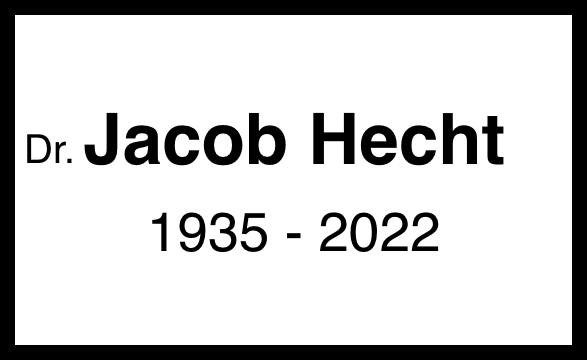 Dr. Jacob Hecht
An independent researcher of cyber culture
On this website you can get a chance to read my research on digital culture .
Recently, a book with collection of my articles was published and can be purchased in print or for online reading. Also two of my cyberculture were translated to English. see below.
Publications in English
2005

2000


1991


1990


1989



1988


1987


1985

1984
"Eight Generations of the Hecht family From Lower Franconia, Bavaria 1762-2005", 2 Jerusalem

"Changes in the Structure of the Labor Market in the Information Era: The Challenge of Adult Education",pp. 71-108, in Kirmayer P., & Michaelson S.T., Adult Education in Israel. Jerusalem: State of Israel, Ministry of Education, Adult Education Division.

"Governmental Functions in Vocational Training". The 13th German-Israeli Seminar on the

Role of the Government in Vocational Training

. Jerusalem: October 6-10.

"The Structure of the Manpower Training and Development Bureau", The 12th German-Israeli Seminar on

Effects of the Coming up European Market on the Vocational Training in Europe

. Freiburg:

"The Penetration of Technologies and its Impact on Vocational Training from the Point of View of Job Mobility", pp. 249-254 in: Millin, D. & Raab, B. H., (eds.), The

Social Implications of Robotics and Advanced Industrial Automation

, Amsterdam: North-Holland.

"

The Impact of Secondary Education and Socialization on Inter Worker Role Jewish Israelis at the Beginning of their Working Lives

". Thesis Submitted for the Degree "Doctor of Philosophy".

"

Future General Requirements of Educational Policy

, "The 8th German-Israeli Seminar on Future Requirements of Vocational Training Policy. Bonn June 18-25.

"

Guidelines for the Career Training of Adults

. 'The 7th German-Israeli Seminar. Holon: May 5-10.

"Some Implications of Technological Change for Vocational Training",. 'The 6th

German-Israeli Seminar on New Technology Vocational Training

, Hamburg: May 21-25.
Click here to see the full list of hebrew publications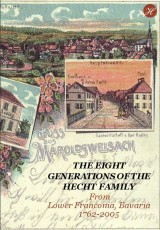 click to read the book
200 years of Jewish life in Lower Franconia, Bavaria through the distinct angle of the Hecht Family
List of all the Articles [HEBREW]: